Omicron Covid-19 boosters will reinvigorate manufacturing of injectables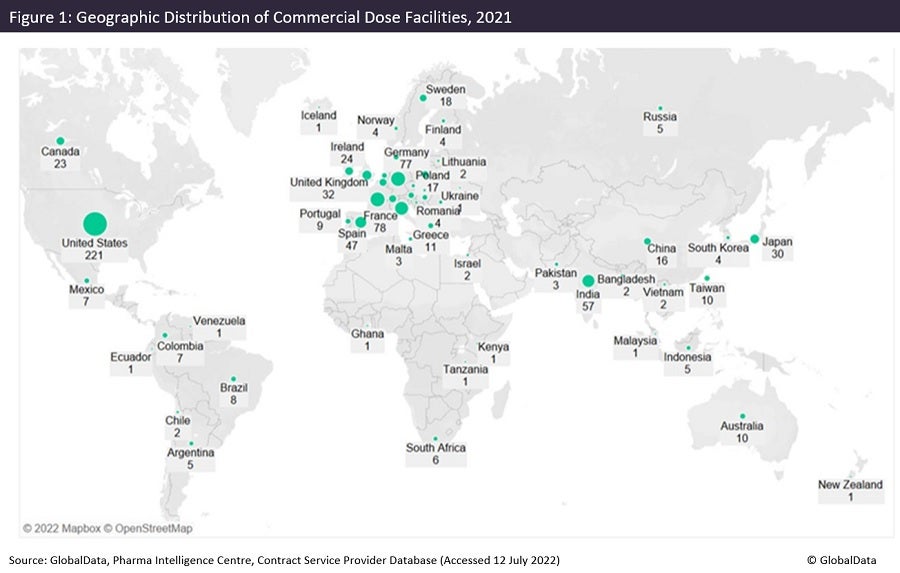 Pfizer (New York, New York) and by Moderna (Cambridge, Mass.) Omicron-specific Covid-19 vaccines are in late-stage development, have demonstrated good efficacy against the variant, and will likely be available to the public later this year to provide an additional boost and increase demand for injectable manufacturing .
Despite the advanced stage of Covid-19 vaccine programs in wealthy countries, which would suggest an imminent drop in demand for contract manufacturing, there is still a considerable need for variant-specific recalls. Once the new vaccines for the Omicron variant are approved, they will partly offset the declining interest in older Covid boosters in developed markets.
The Omicron variant spreads more easily than earlier variants of the virus that cause Covid-19, including the Delta variant, and also has the ability to sometimes evade immunity from vaccines, prior infection, or both. The first case of Omicron was announced on November 24 in South Africa, with the first positive sample dating back to November 9. Vaccines have been developed from the original strain of SARS-CoV-2, but the variants that exist today are very different from that original strain.
Pfizer's Omicron vaccine targets fall recalls
On June 25, Pfizer and BioNTech (Mainz, Germany) reported pivotal Phase II/III data demonstrating the safety, tolerability and immunogenicity of two candidate vaccines tailored to Omicron. This data has been shared with regulatory authorities, including the US Food and Drug Administration (FDA), and a US Emergency Use Authorization (EUA) application is anticipated.
On July 19, Pfizer filed with the European Medicines Agency (EMA) a bivalent Covid-19 vaccine candidate suitable for Omicron, based on the BA.1 subline.
Mikael Dolsten, Chief Scientific Officer of Pfizer, told Goldman Sachs' 43rd Annual Global Healthcare Conference on June 15: "The improved vaccine is about two weeks away. There will be another impact that we want to discuss and that would be what should be the schedule for this fall. And we are very prepared and have data that will answer these questions, what would be the benefit of switching to a vaccine containing Omicron, whether monovalent or bivalent. Bivalent vaccines work by stimulating an immune response against two different antigens, while monovalent vaccines target only one antigen. Currently approved Covid-19 vaccines are monovalent.
Dolsten continued: "We believe that most experts in the field currently tend to believe that reliance on a bivalent will meet the fundamental demand for protection against previous and current existing strains and evolving Omicron substrains and fast growing."
Two Pfizer vaccines that specifically target the Omicron variant have received "interim determination" by Australia's medicines regulator, the first step in the vaccine use approval process.
Moderna set to compete with Pfizer for new variant business
On July 11, Moderna announced Phase II/III clinical data for its bivalent Omicron booster candidate, mRNA 1273.214, which is an adapted version of Moderna's approved Spikevax vaccine. The booster dose elicited a significantly higher neutralizing antibody response against Omicron subvariants BA.4 and BA.5 compared to the currently licensed Moderna booster, regardless of prior infection status or age.
The EMA launched an ongoing review of this Omicron-suitable vaccine on June 27, and the FDA plans to review the vaccine for EUA.
Regulators are well disposed to these boosters. Pierre Delsaux, director of the EU's Health Emergency Preparedness and Response Authority, told a hearing in the European Parliament on July 13 that whatever bivalent vaccine is eventually chosen will offer better protection against BA.4 and BA.5 Omicron sub-variants than currently available. strokes. Similarly, last month the FDA recommended that vaccine makers add the breakthrough protein components Omicron BA.4 and BA.5 to their current vaccine compositions to create a two-component booster, so that modified vaccines could potentially be used from the end of this year.
Australia's Therapeutic Goods Administration (TGA) granted an interim ruling in April to Moderna's Omicron jab and in July to Pfizer's Omicron jab. Receipt of a provisional decision is a prerequisite for the provisional approval process, but does not guarantee acceptance of the application for registration or successful provisional registration. Australia could become one of the first countries to administer an Omicron-specific vaccine.
Injectables and their packaging requirements have never been more important for marketed treatments, given the volume of packaged vaccines needed to fight the Covid-19 pandemic, as well as the growing presence of biologics in pipelines. and their marketed approvals.
Commercial manufacture of doses
Figures 1 and 2 are taken from an upcoming GlobalData publication titled Contract Pharmaceutical Dose Manufacturing Industry: Composition, Size, Market Share and Outlook – 2022 Edition. They show that commercial dose contract manufacturing organizations (CMOs) that manufacture a customer's pharmaceutical finished dosage form to supply the highly regulated markets of the United States, Canada, EU and Japan have their sites manufacturing concentrated primarily in the United States and Europe.
The United States has the most associated commercial assay facilities, while Pfizer has the most commercial assay facilities in the United States. About 36% of commercial dose manufacturing facilities in the United States have containment capabilities, suggesting a high level of specialization; the country has a similar proportion of containment facilities as India and Germany. Although the UK has fewer facilities, around 70% of them offer the manufacture of doses with containment.
Injectable sites receiving investments now and in the future
Of all contract dose manufacturing facilities in the United States, 43% offer manufacturing of injectables. Investment in injection facilities continued this year. Jubilant HollisterStier (Spokane, Washington) has signed a $149.6 million deal with BARDA (Washington DC). Jubilant will double its injectables filling capacity in Spokane at a cost of $193 million, to be completed by 2025. Panpharma (Luitre, France) will invest more than 17 million euros ($18 million) in a line of automated bottles which will double the production capacity of its plant in Trittau, Germany. The extension will be operational in 2024.
Hanns-Christian Mahler, CEO of ten23 health (Basel, Switzerland), explained future considerations for manufacturers of injectables in a presentation at the virtual symposium Small Volume Parenteral Packaging from an Extractable & Leachable Perspective on March 31. He said, "Therapeutic modalities are becoming increasingly diverse and will require different solutions for primary conditioning. So we look at complex proteins, gene therapy, oligonucleotides, cell therapy, and exosomes, to name a few. In the talk, titled Primary Packaging Considerations from a Biologics Development Perspective, Mahler continued, "The focus will be more on patients and healthcare professionals with respect to delivery and usability. , so combination drug devices like auto-injectors will become more common.
These factors will undoubtedly influence investments in specialties and equipment for injectables manufacturing facilities, which will require additional funding and development to meet changing demand.