Pharmaceutical company Jubilant Cadista cuts 80 jobs | Recent news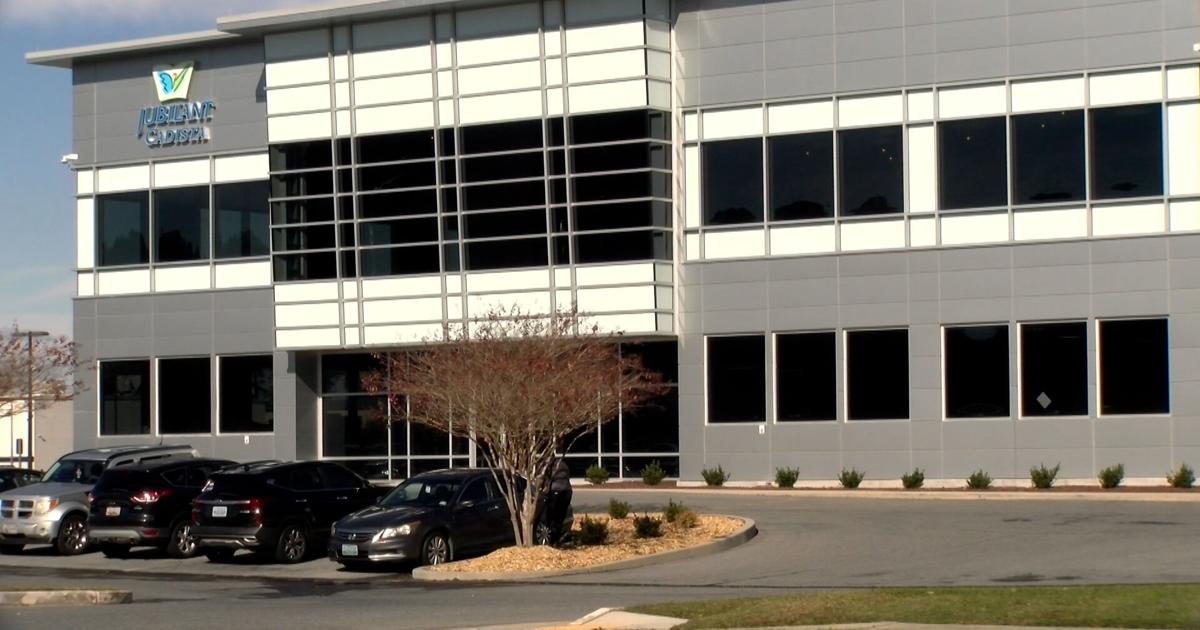 SALISBURY, Md. — Jubilant Cadista, a pharmaceutical company, will cut 80 positions on Nov. 23.
It is something that everyone fears especially as the holidays approach. Bill Chambers, president of the Salisbury Area Chamber of Commerce, said the news came as a complete surprise and not just to workers.
"There's no way to make an announcement like this and have a soft landing. It's a sad day when citizens and your neighbors are told they're out of jobs" , Chambers said.
Jubilant Cadista has 300 employees with them. And although a work accommodation and retraining notification was filed with the Maryland Department of Labor in early October, Chambers says it was a shock that comes with concern.
Chambers says: "But we are concerned about the loss of 80 employees. We are concerned about the impact this will have on their families and on the local economy. In general, the pharmaceutical industry is recession proof It's not subject to the ups and downs of the economy. Whether you're a generic drug maker or a brand name drug maker, there's always a demand for these products. And now more than ever. .It is not the result of an economic downturn or an uncertain economic future that we are looking at now."
Helping these workers is the top priority, according to Dave Ryan of Salisbury Wicomico Economic Development. Ryan says: "Every job matters in Salisbury and Wicomico. That's why we have a great team at the Department of Labor and the Lower Shore Workforce Alliance to help those affected transition into new opportunities.
Tough news at a tough time of year.
WBOC contacted Jubilant Cadista but did not hear back.