The Fiji Times » Research finds pharmaceutical drugs are affecting certain types of fish along the south coast of Viti Levu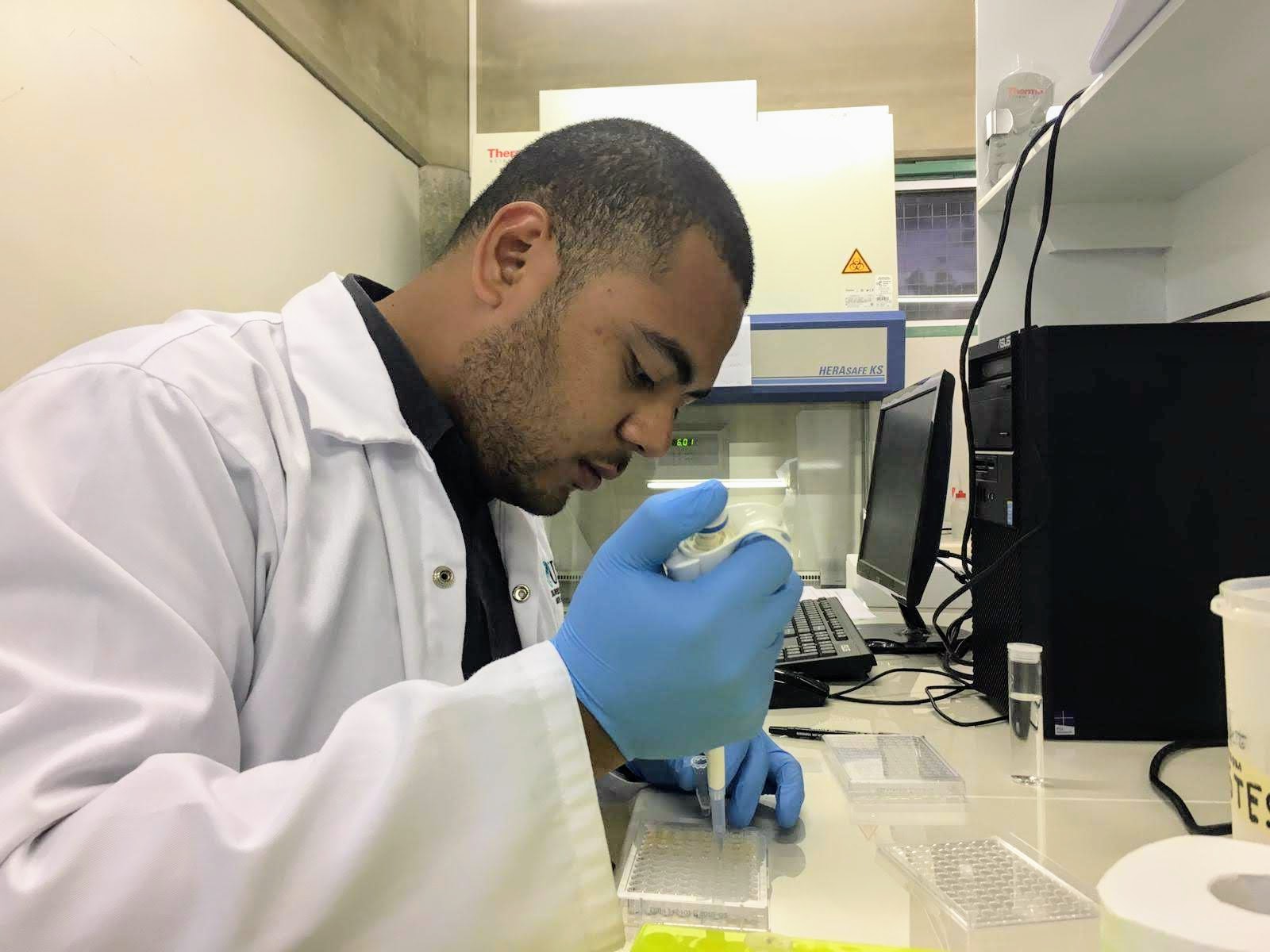 Recipient of a doctoral scholarship from the Pacific-European Union Marine Partnership (PEUMP) program at the Institute of Marine Resources (IMR), School of Agriculture, Geography, Environment, Ocean and Natural Sciences (SAGEONS ), Rufino Varea, presented his research findings at the Fiji Pharmaceuticals Society's annual conference held on Saturday, October 8.
His presentation titled "Baseline Study of Pharmaceuticals in Fiji Coastal Waters and the Effects of Exposure on Glass Perchlet" highlighted critical issues regarding the impacts of commercial drugs in the marine environment.
The results showed that an antidepressant drug called amitriptyline could affect the behavior and eating habits of glass perchlet fish, possibly leading to their poor health.
"The results of this research are a stepping stone to fill the knowledge gaps necessary for the development of better-informed policies and implementation plans by relevant stakeholders such as ministries and pharmaceutical industries," said Cherie. Morris, USP Assistant Lecturer and Acting Team Leader for USP. PEUMP program.
"We are grateful to the Fiji Pharmaceutical Society for opening their platform to discussions on this, as the implications of pharmaceutical drugs on the environment and food chains can pose real threats."
Dr. Varea, along with fellow researchers Jasha Dehm and Theo-Charles Martin, designed and conducted a preliminary exposure study to observe the possible biological and biochemical effects of this pharmaceutical commonly found in Fiji's coastal waters when exposed to a widely distributed fish species of glass perchlets.
"There is more we need to know, but this research demonstrates that it can be achieved. We recommend broader collaboration, funding and scientific investigation of these findings," said Varea.
"A more comprehensive study of different pharmaceuticals, especially in fish and shellfish, incorporating more detailed clinical observation of organisms when exposed to these commercial pharmaceuticals and drugs, is needed."
Comprehensive collaboration with regional scientists and clinicians will broaden our understanding of the short- and long-term implications of pharmaceuticals in our environment and the risk they may pose to human health. Environmental monitoring programs should incorporate a broader approach to ecological risk assessments.
Fiji's current legislation and environmental laws or watch lists for pharmaceuticals in the environment have yet to be developed.
USP is one of the four main implementing partners of the PEUMP program, an initiative funded by the European Union and the Swedish government.
The global €45 million program promotes sustainable management and good governance of the oceans for food security and economic growth while addressing climate change resilience and marine biodiversity conservation.
It follows a comprehensive approach, integrating issues related to ocean fisheries, coastal fisheries, community development, marine conservation and capacity building into a single regional action.